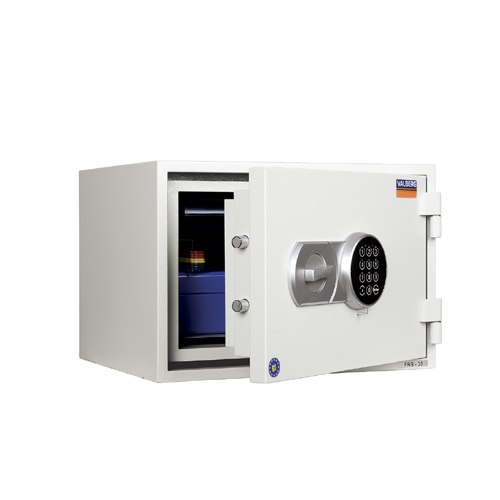 VALBERG Digital Fireproof Safe FRS30
Availability:
In stock
Out of stock
Product Description
• Designed to protect valuables against fire. These safes have a modern design, they are convenient and reliable in operation.
• Fire resistance – LFS 60P according to EN 15659.
• The safe body and door are manufactured with two inter-welded walls that are filled with fire resistant concrete.
• Developed for the protection of documents, valuables and currency from burglary and fire.